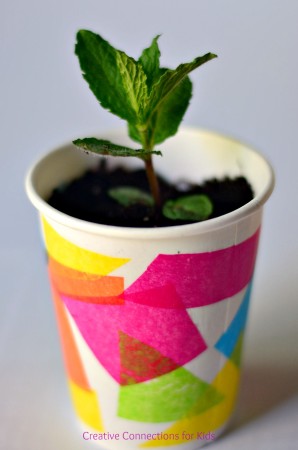 We have been planting lettuce seeds and I hear they are sprouting. Some of the older kids have made these cute little planters for their seeds. The options are limitless and I thought you would enjoy them too. They make a fun Mother's Day or teacher appreciation gift. You only need simple, inexpensive supplies too.
There are a variety of supply options to choose from: 
Mod Podge or Elmers glue

A brush or sponge brush
Plastic cups, paper cups, or a planter
Tissue paper or construction paper
Large craft punches can be used to cut decorative shapes. I had actually planned to use one, but left them at work. I cut strips, triangles, rectangles, and squares from tissue paper.
Seeds, new plants, or herbs or your choice
We used a plan white paper cup, found in a package of 12 at Walmart: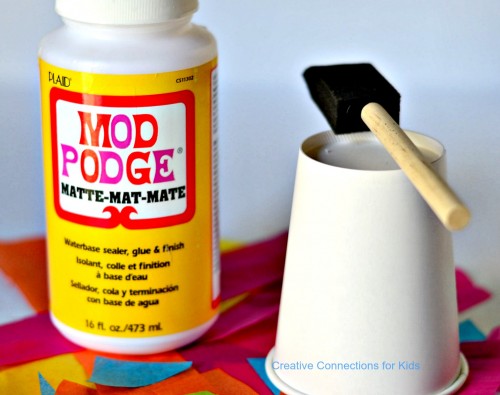 Spread on the mod podge and  apply the tissue paper shapes and strips. Once they are stuck to the cup, spread mod podge over the top.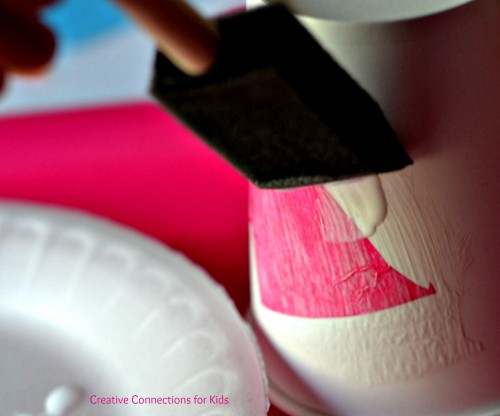 I have a bunch of mint just coming  up in my yard so I carefully transplanted a small plant into the cup, but seeds, another favorite herb, or flower loved by the 'giftee' would be  perfect too.
Options:
If you have a class and want to make gifts for parents, using paper cups is very 

economical

Plastic cups of different colors are sturdy and pretty too
A terra cotta or ceramic planter makes a more permanent gift
I love the idea of using a large paper punch to cut decorative shapes.
Really the options for decorating the cup are limitless. Some ideas that pop into mind are torn paper, stickers, construction paper, or scrapbooking paper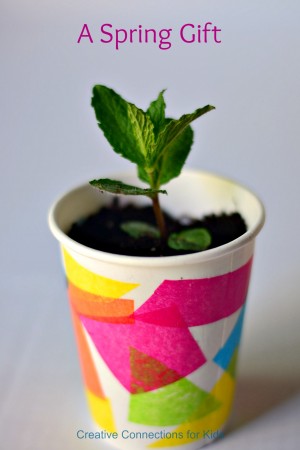 Teaching Thoughtfulness
It important to teach children how to be kind and thoughtful. Sometimes we have to help them notice others and show them how to express appreciation when people have been kind and thoughtful to them. This little gift is one simple way to do just that!
For another easy and adorable gift idea check out Hand Prints on Canvas.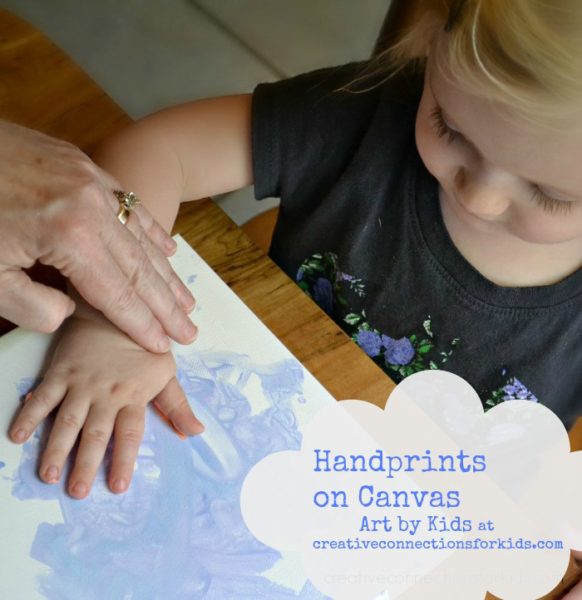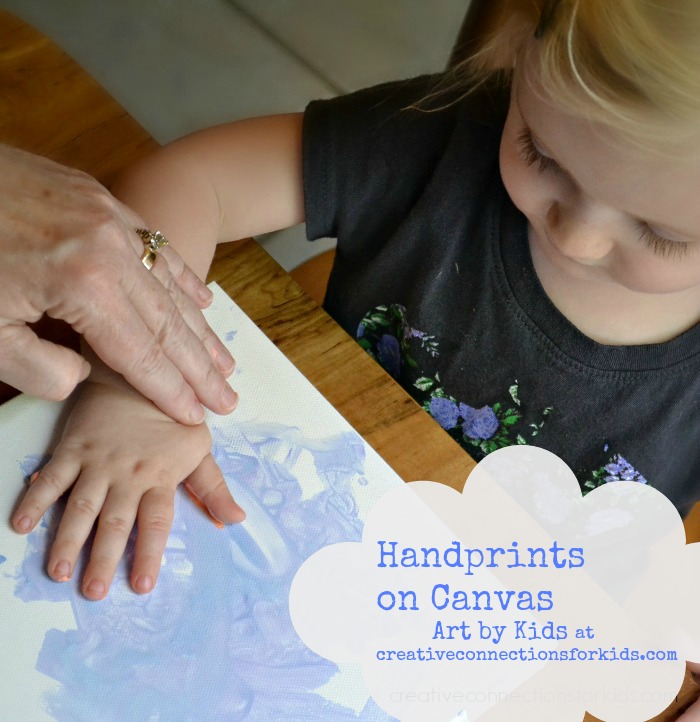 Have fun creating and sharing the love together!
For more learning fun connect to CCK on
We are tickled to be linked to these sunny sites: