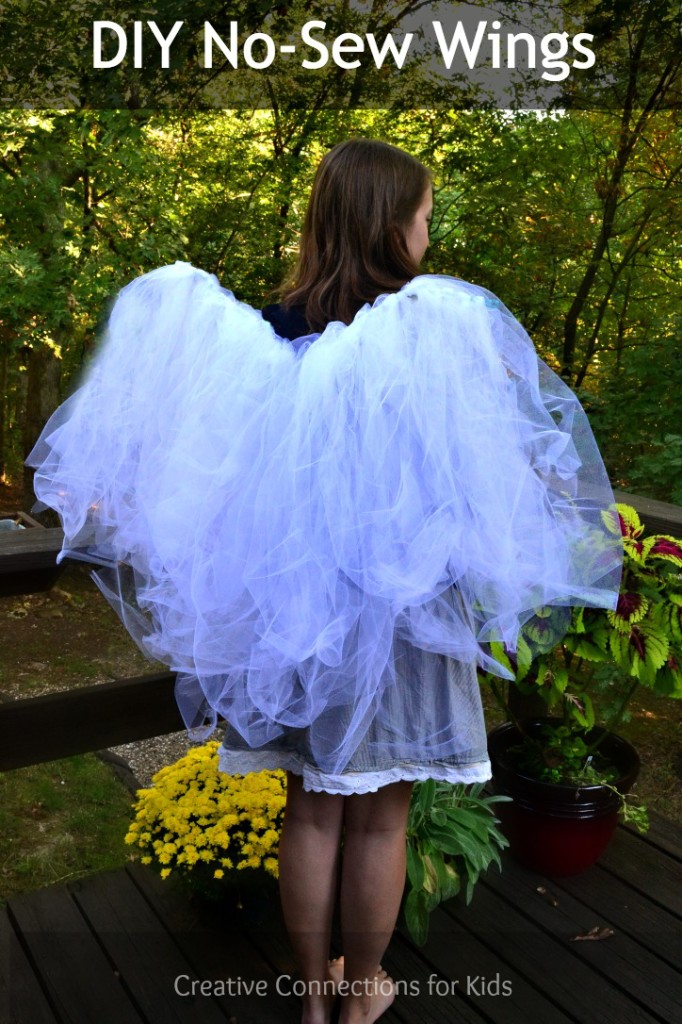 With Halloween just around the corner and Christmas quickly approaching, your little angel or fairy princess may need DIY no sew wings to make their costume spectacular. I found this video tutorial for inspiration and here are our tips to make DIY costume wings.
Supplies needed:
Plastic coated wire, it must be able to be bent but strong
Tulle (any light weight tulle and any color that suits your angel or fairy princess such as pink, green, purple)
Wide ribbon for the harness
Heavy tape such as duct tape
Pliers
Wire cutters
Optional decorative touches that can be added to make them more festive:
Shiney ribbon
Various colors of tulle
Tulle with a shimmer glitter
I found this wire at a local hardware store.  It is coated in plastic, bendable but heavy. Cut the wire. The amount of wire depends on the size of the wings you want to create. Little Tinkerbells will need much smaller wings. This is about a yard of wire bent in half: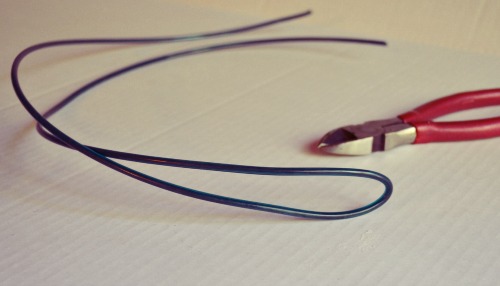 Make two loops on each side of the wire approximately 3 inches above the bend. This is where the ribbon fits for the harness. To make the harness, we placed two loops of ribbon through the holes. Slide arms through the ribbon loops to secure the wings on to the back.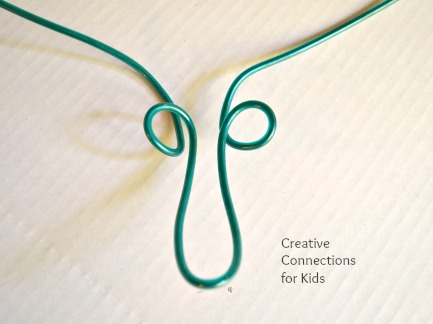 The full frame looks like this…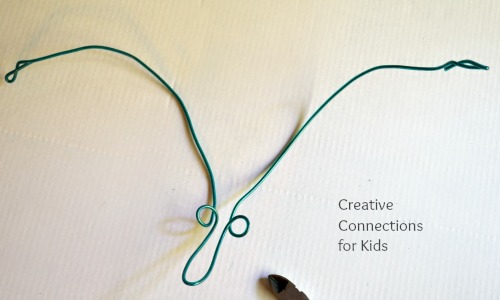 At the end of the frames make a loop so that there is a smooth edge and not just a pointy piece of wire. Cover it in duct tape.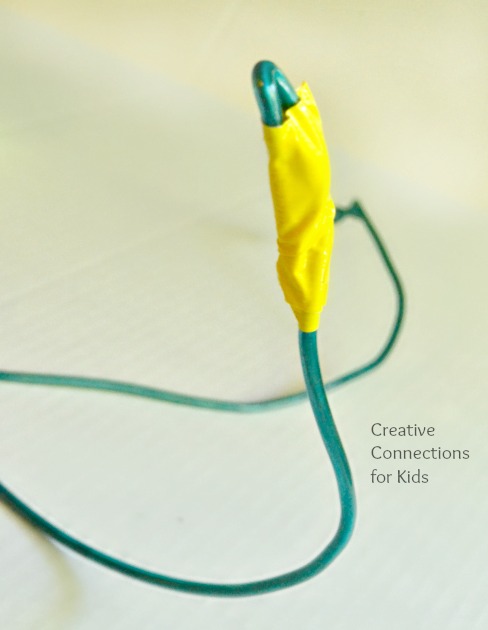 All of the wire frame can be covered in the tape using the color of your choice. There are many options, but I'm leaving my green.
To cut the tulle, I rolled it then cut it with scissors. The pieces are 4-5 inches wide and are 45 inches long.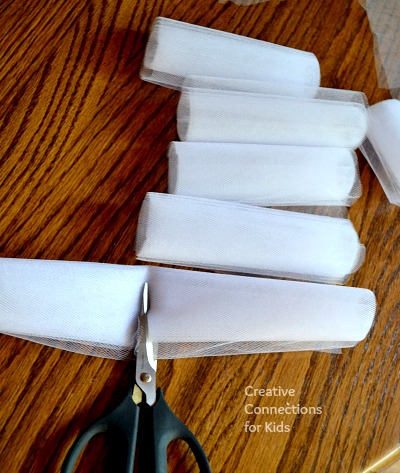 Remember all of the no-sew tutus? That is how you add the tulle to the wire. Create a loop, then pulll the ends through the loop until tight. I'm showing you with ribbon because it is difficut to get the tulle to show up on camera.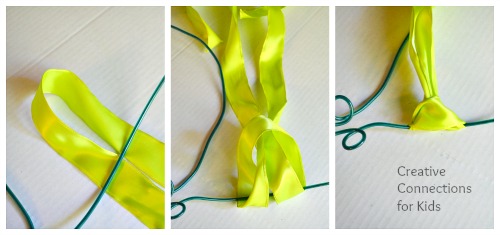 The time consuming part is filling the wings with tulle. This takes a while, but so worth it!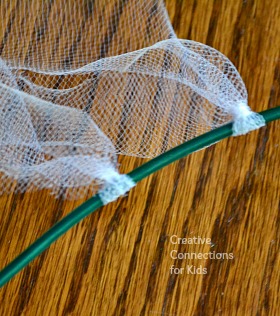 Once the wires are full of tulle, straighten and fluff them to create brilliant wings!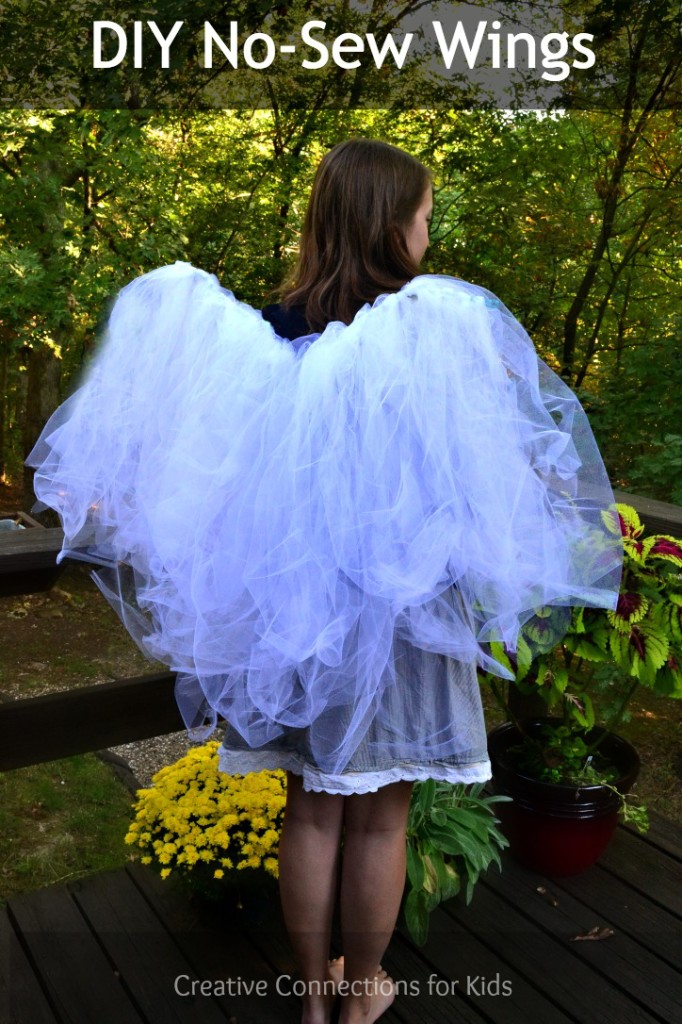 Follow Creative Connections for Kids on:
We are linked to these wonderful sites: