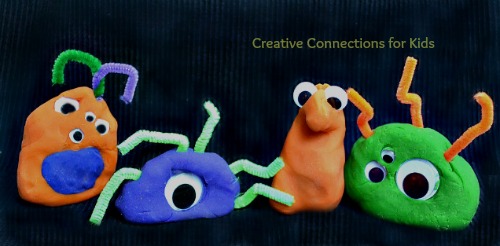 Play dough monsters can be whipped up in no time and work well as a Halloween party activity. The supplies are minimal and play dough is cheap to make.
Supplies for Play Dough Monsters
Play Dough  – a wonderful recipe is here
Pipe cleaners
Scissors to cut the pipe cleaners
Wiggle eyes
Anything else around the house that your kids think will make the monsters cool.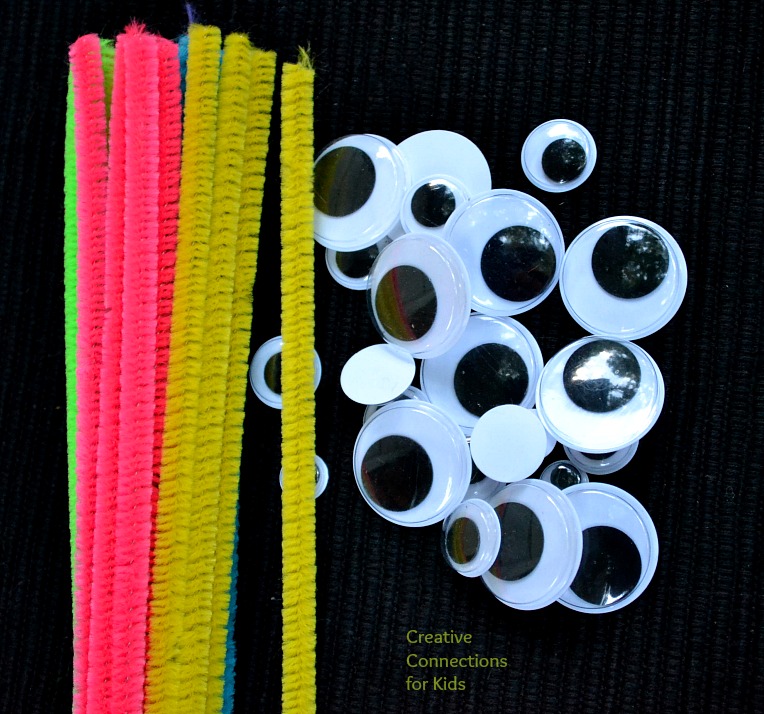 Make your play dough. I used a lot of wilson gel food coloring to make these colors vivid.  Play and create!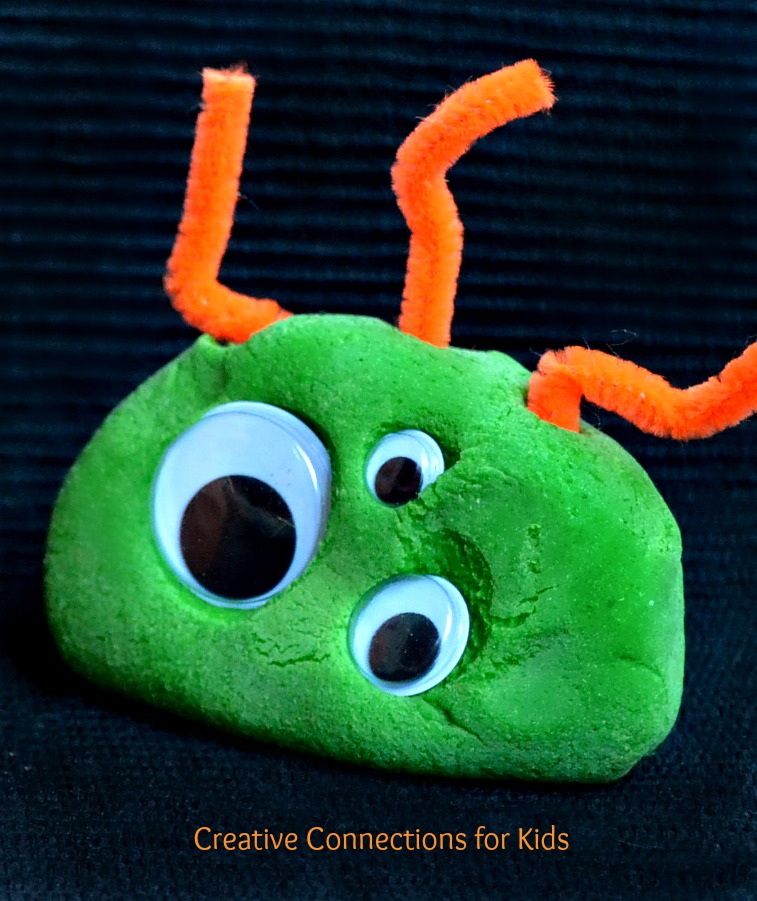 Play dough play enhances creativity, fine motor skills, and pretend play. Letting them help you make the play dough helps them learn to follow a recipe, and supports early literacy. Measuring the ingredients supports math skills.  They learn about colors and color theory. As they squish, roll, poke, and cut play dough their fingers become stronger. And they can experiment with cause and effect.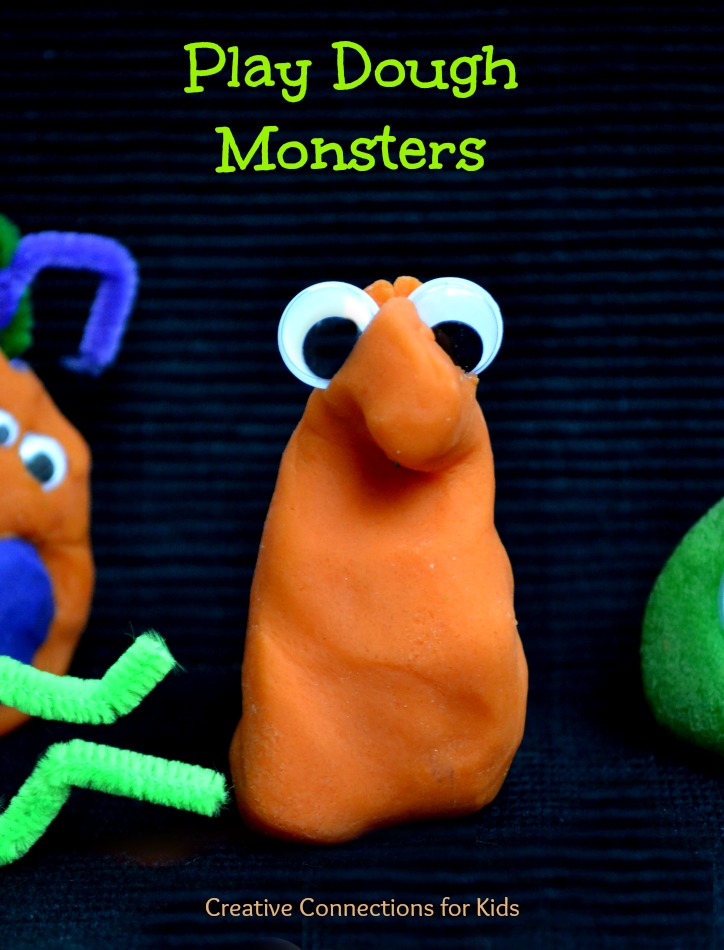 These crazy little play dough creations are wonderful conversation starters. Kids love to talk about their ideas and can engage in make believe play.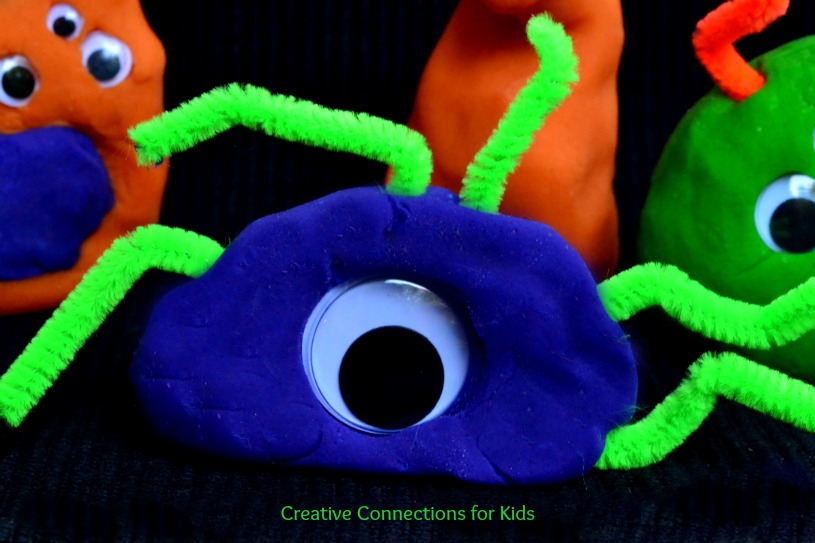 Children use symbolic play as the lump of play dough becomes something else in their mind and in their play.
So if you have play dough at your Halloween party, don't think that the kids are JUST playing with play dough.
They are learning, creating, and exploring a medium that is forever fantastic!
PS: Please, please let them mix the colors!!!
Thank you. 🙂
If you love play dough you might enjoy Lemon Lime Summertime play dough too!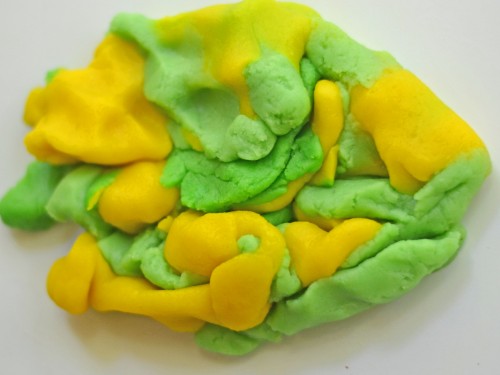 We are pleased to be linked to this creative sites:
Kids Get Crafty at Red Ted Art