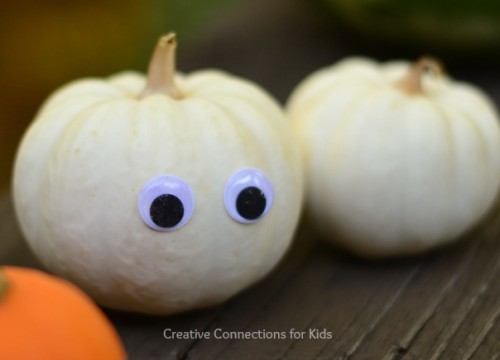 Googly eyes are an arts and craft staple in the preschool world. We love adding them to gourds and pumpkins to decorate them for  Halloween.
The first step is to go to the pumpkin patch for the annual pumpkin and gourd pickin'.  You're never ever too old to go to the pumpkin patch. I was so tickled that I was able to go to the patch with my mother. And I'm an old kid! 🙂 We had a marvelous time. We went to Wisner's farm near Osceola, MO and they had a bumper crop. I only wish I had taken my 'real' camera.  Their selection was amazing!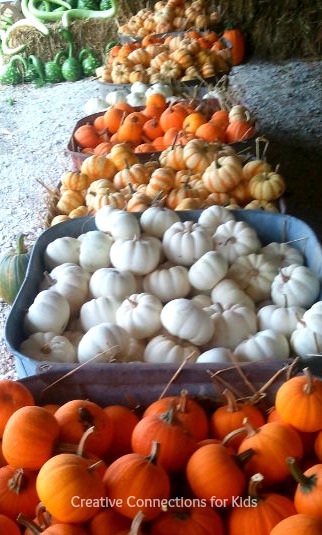 After going to the patch, explore the harvest. Your children can check out the colors and textures.
They can be sorted by pattern: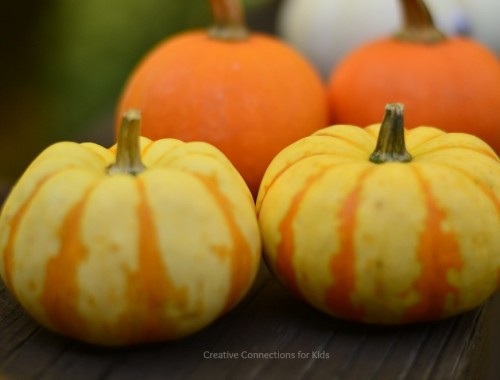 They can be sorted by color: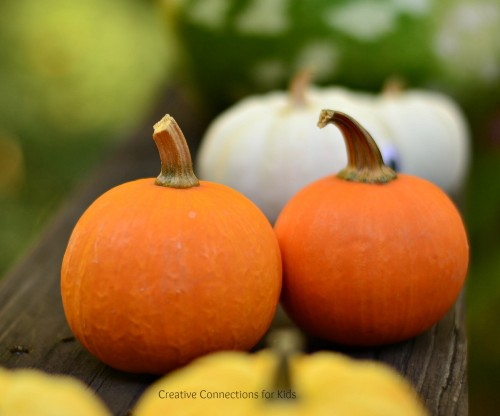 These little white pumpkins were beautiful and so ghostly. Count them!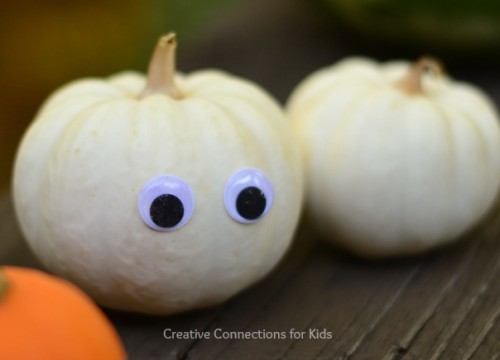 Wisner's Farm had some of the most unique gourds I have ever seen: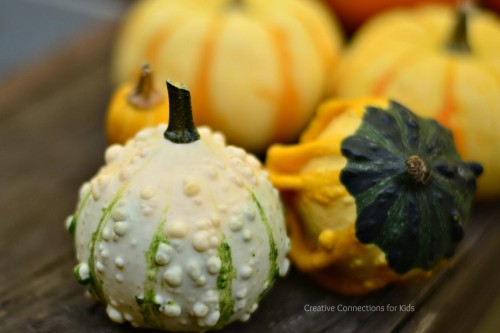 The perfect little monster: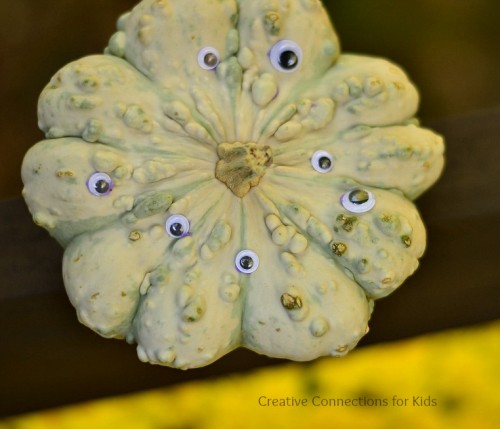 This IS a goose gourd: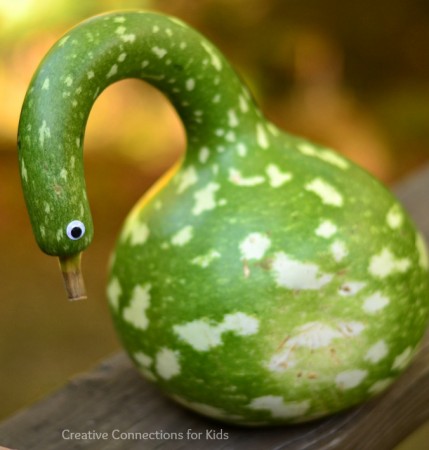 What's lovely about gourds and pumpkins that have been decorated with googly eyes for Halloween is that they can stay for Thanksgiving: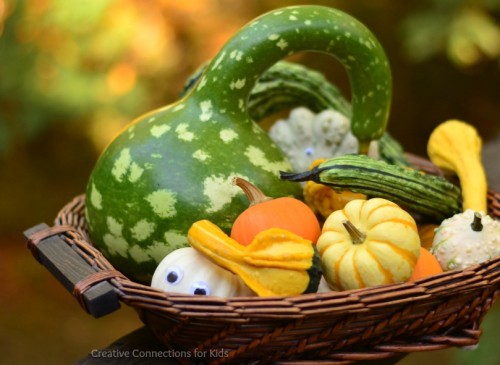 Again, you are never too old to make a trip to the pumpkin patch. Take time to go with your grandkids, kids, or nieces or nephews. This little activity with googly eyes and gourds is a cute way to extend your pumpkin patch fun.

We are pleased to be linked these lovely sites: