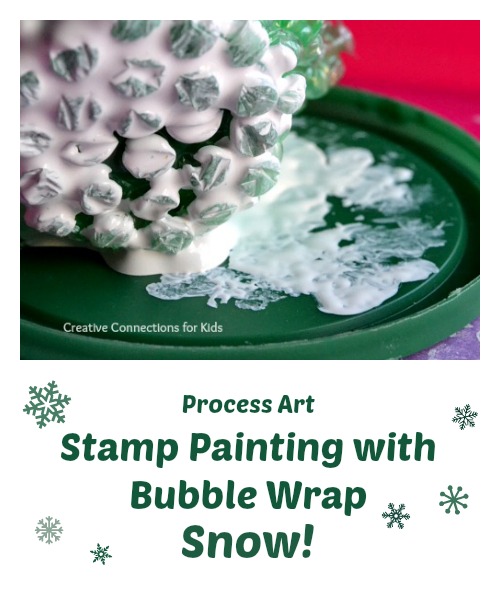 Stamp painting with bubble wrap is process art activity that is wonderful for toddlers up to elementary kids too. It is open ended and requires just basic supplies. Since it is winter, and extremely cold and snowy, we used white paint to make a snow storm on paper.
Supplies:
Paper tube
rubber band
construction paper
paint
bubble wrap
Stamp Painting with Bubble Wrap:
Bubble wrap is just too much fun! I still love to pop it and the texture for painting is so fun. To paint with it, it can be scrunched up and held in the hand to dab the paint onto the paper. However,  we decided to put it on a paper tube with a rubber band so that it is a bit easier to manage with small hands.  We put the paint in an recycled plastic lid.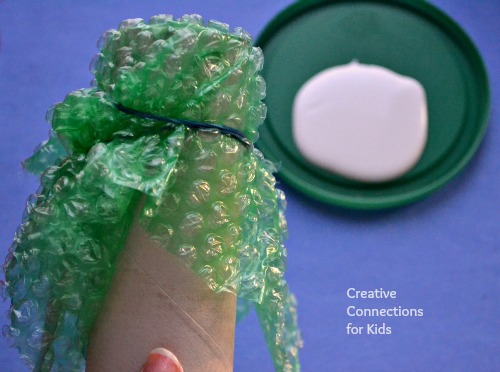 Dip the bubble wrap into paint…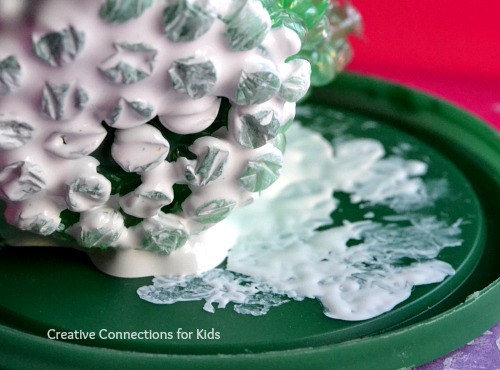 and just stamp away!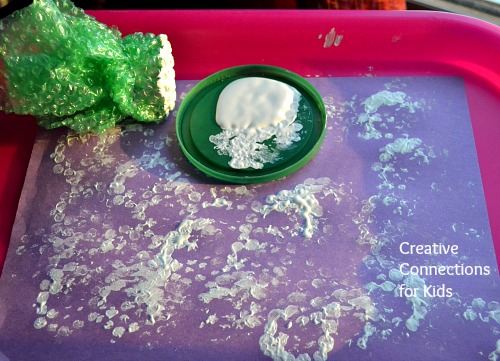 What is process art and why is it important?
With process art the child is the originator of the art. It focuses on the process of creating and exploring the materials. The 'doing' is what is important. It is about experimenting and discovering with the medium. It requires that a child use their imagination and critical thinking. The goal is for the child to create a product that is their own creation. If we look at the final product and ask "What is it?", then it is likely an example of process art. Examles of process art:
Product Art
Product art requires that a child create a final product that has usually been modeled by an adult. I tend to view them as craft projects rather than art. I obviously think that craft projects have value and teach skills. They often will connect to a story or lesson. And they are usually very cute! However, they don't support the development of creativity and imagination as well as process art projects. You will find examples of product art on the blog right here:
The Lion – Fierce for Fine Motor
Have fun stamping together on this winter day!



We are delighted to be linked to these great sites: