We are ready for Spring! We are saying good bye to Old Man Winter and are making cupcake paper flowers. They are delightfully easy and need only basic supplies.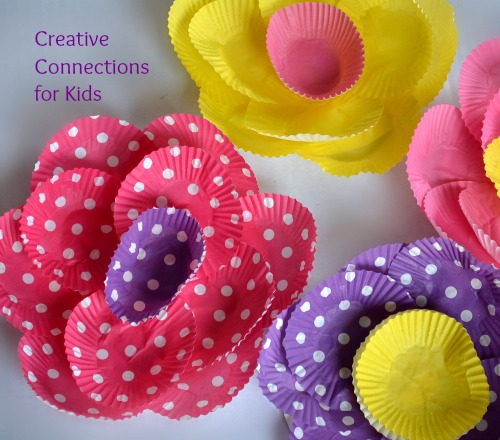 To make cupcake paper flowers you need:
miniature cupcake papers
a glue stick
4 inch cardstock circles (or the size of your choice)
To create:
Flatten out the cutcake papers. They don't need to be perfecttly flat. Having their edges stand up and bend gives the piece dimension.
Place glue on the edge of the circle and press on the cupcake papers all the away around the edges. It takes plenty of glue and we put some on the overlapping papers as well: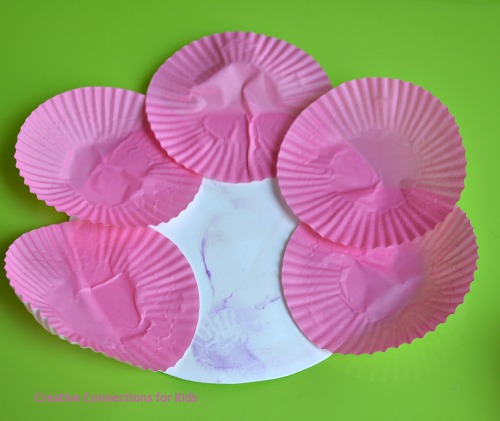 Place another circle of papers in the middle: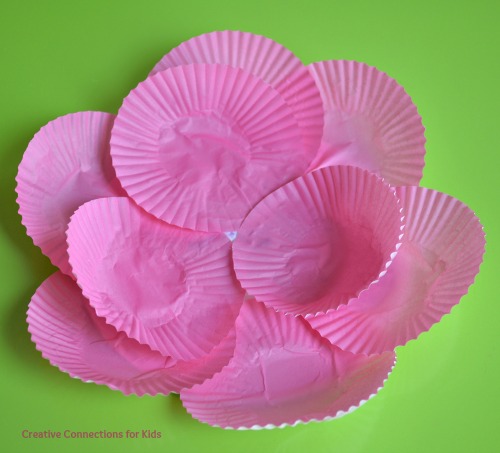 Top with a center cupcake paper. We used yellow for a traditional flower look: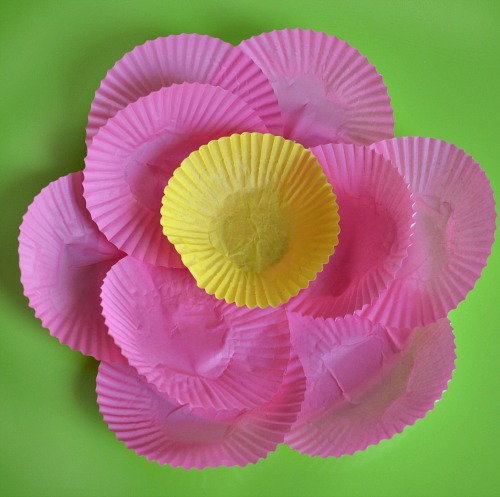 If your children make these flowers they will most likely not look like this. The colors may be crazy and wacky. They may off center and crumpled. That is okay! They will probably think of ways to use these materials to make totally unique flowers.
Create a literacy connection:
We  love the picture book "Flower Garden" by Eve Bunting. The illustrations are gorgeous, they are simple but there is so much that can be discussed just by looking at the pictures. The story is in short rhyming verses so even 2 and 3 years can enjoy it. Questions to ask could inlcude: What do you think they are going to do with the flowers? Who's birthday is it? How do you think the mother feel? Where do you think they live? 
Why create?
Creating gives children confidence. It provides opportunities to experiment with materials, color, and glue. If you are creating together in a classroom or as a family, it supports social skills as  everyone talks about their projects and other topics as they work. They learn about cause and effect as they manipulate the cupcake paper flowers. Giving away their work, teaches them to thank of others.
Enjoy your season!
We are pleased to be linked to these sunny sites: