We love going to the ocean and since we live far from one it is a truly special experience.  If you love going to the beach too and arrive home with sack for of shells and beach treasures, this craft is for you! Rather then let them sit on a shelf or in a jar, make a custom seashell frame. These shells are from Cozemel, Mexico: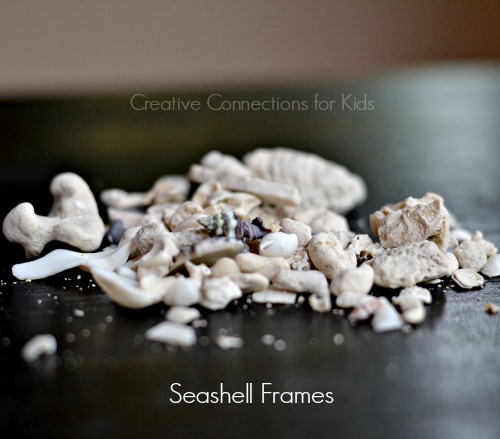 Supplies needed for seashell frame:
Seashells and other beach treasures…or anything gathered from nature that your kids love
Glue – use the glue of your choice. We used hot glue, but elmers would work too. It just needs more drying time.
A frame – I chose a dark frame that I purchased at Hobby Lobby for 50% off; but simple craft frames can be purchased at Walmart. They can be painted any color, of course.
How to:
Simply glue the shells onto the frame and cleaned up the stray glue. Again you can use another glue, but will just need to consider the drying time.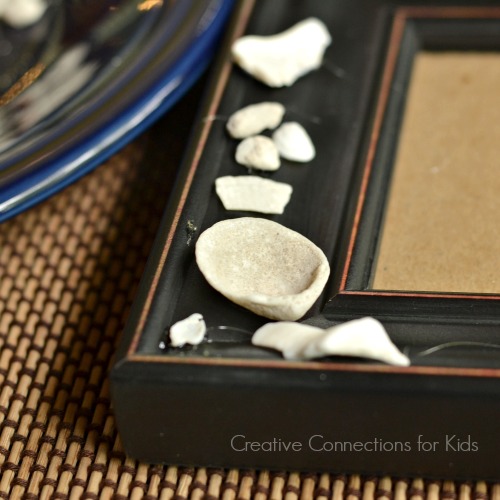 Talk about the favorite things that happened on the trip and write them on the back of the picture or on the frame with a sharpie. Insert the picture from the trip.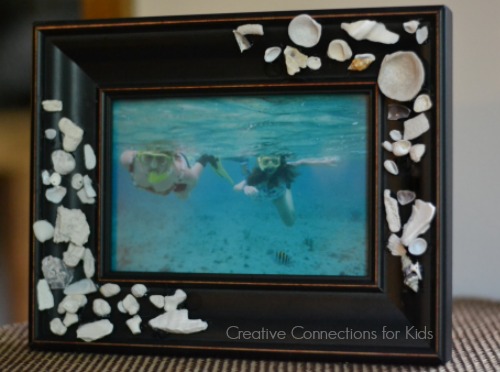 This is a project that kids can do, it just needs to be modified a bit for their age based on the type of materials and glue that is used.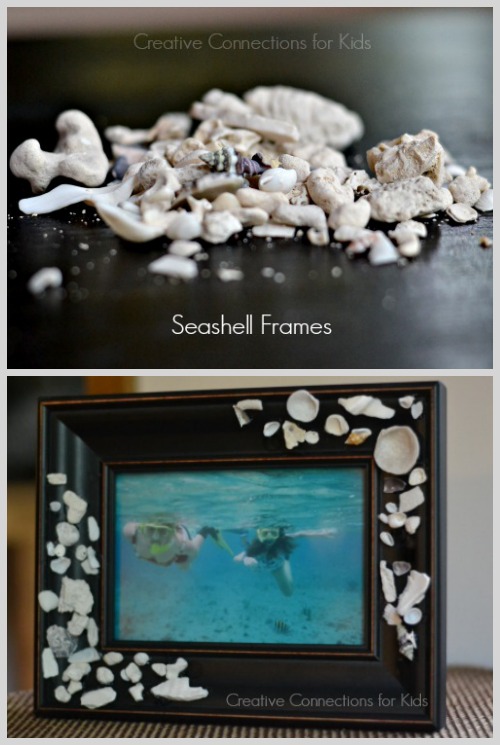 What kids can learn from this craft:
Children learn language as they retell stories from their adventures. When you write down their stories you are modeling writing skills and connect meaning to the words on the frame or on the back of the pictures. It develops fine motor skills as they place shells and glue them on to the frame. As you work together on the project you are connecting with your kids and creating more memories together.
Have fun making memories and archiving them together!
Follow Creative Connections for Kids on: