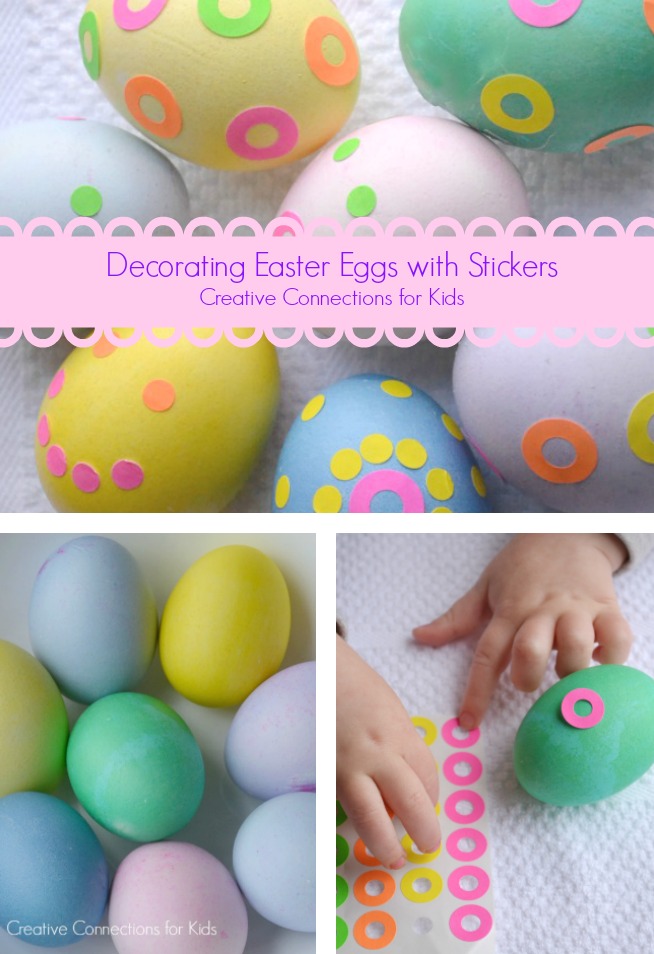 This year we wanted a simple method for decorating Easter eggs and went with decorating them with stickers.  Our little Sweetpea is twenty months old, and with some help she was able to place the stickers on the eggs and loved every minute. Not only is sticker decorating easy for little kids, it is an inexpensive way to decorate eggs for large groups too.
Supplies for decorating Easter eggs:
Easter egg dye
Stickers – The ones shown are inexpensive neon Avery circle labels, but any will work.
We dyed the eggs with a traditional cheap  Paas dye found at Walmart: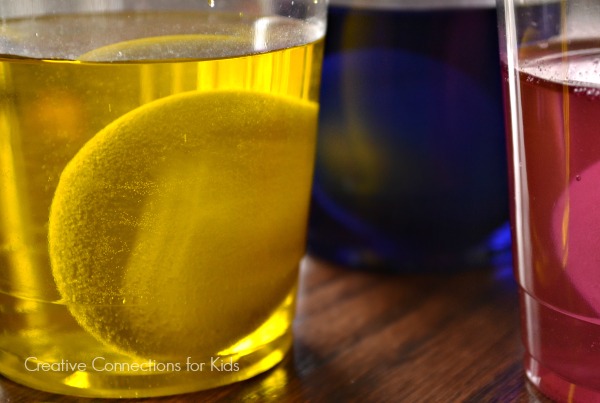 Let the eggs dry completely.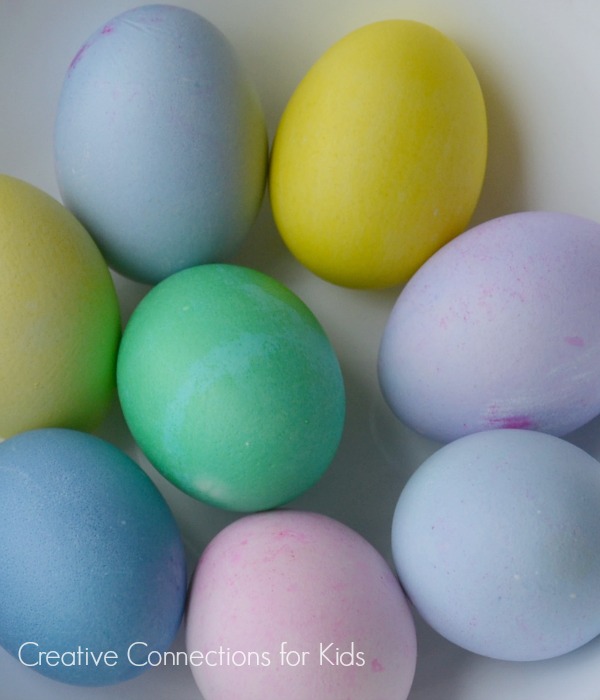 Then place the stickers on the eggs. The towel helps keep the eggs from rolling away: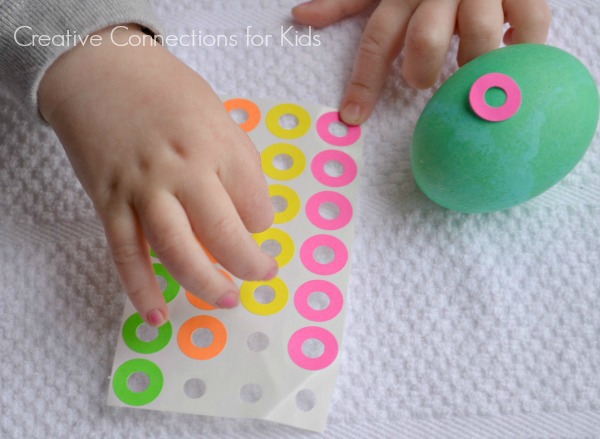 That's all there is to it!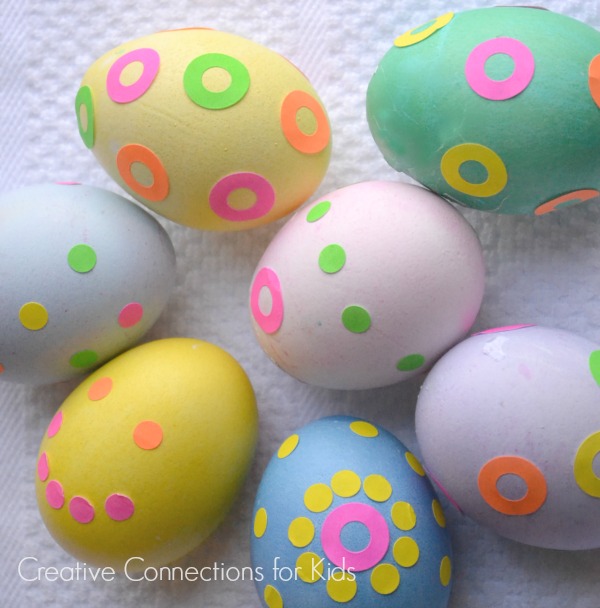 More Easter egg decorating ideas are here: